There are many different types of shirts to buy from artists on the TeePublic marketplace! You can learn more bout fabric, weight, cut and fit by going to the bottom of a product page and clicking on 'Learn More' under the 'Material Info' section: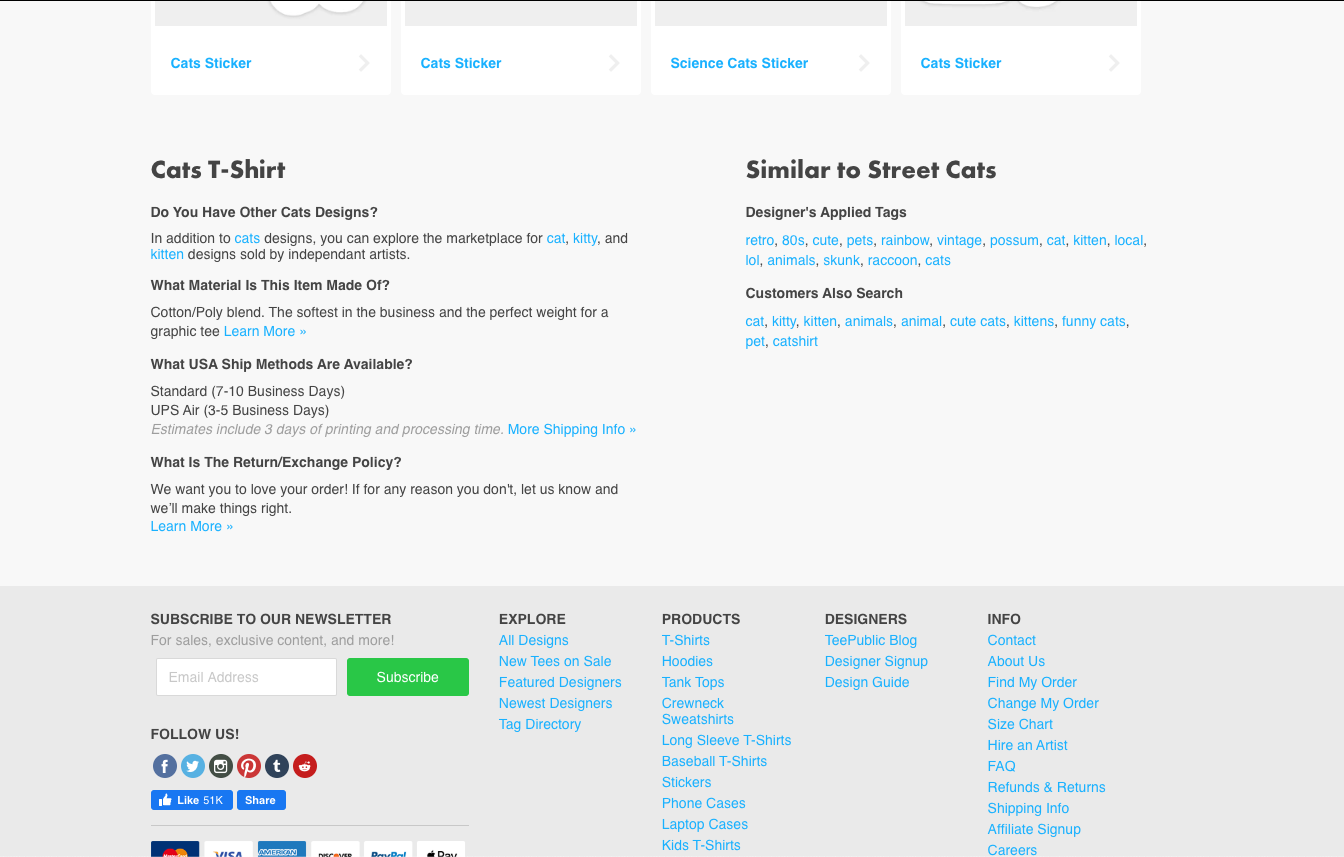 That link will bring you to a handy product info-graph! You'll be able to click on each style at the top to see details. Check out the example below for Classic Tees: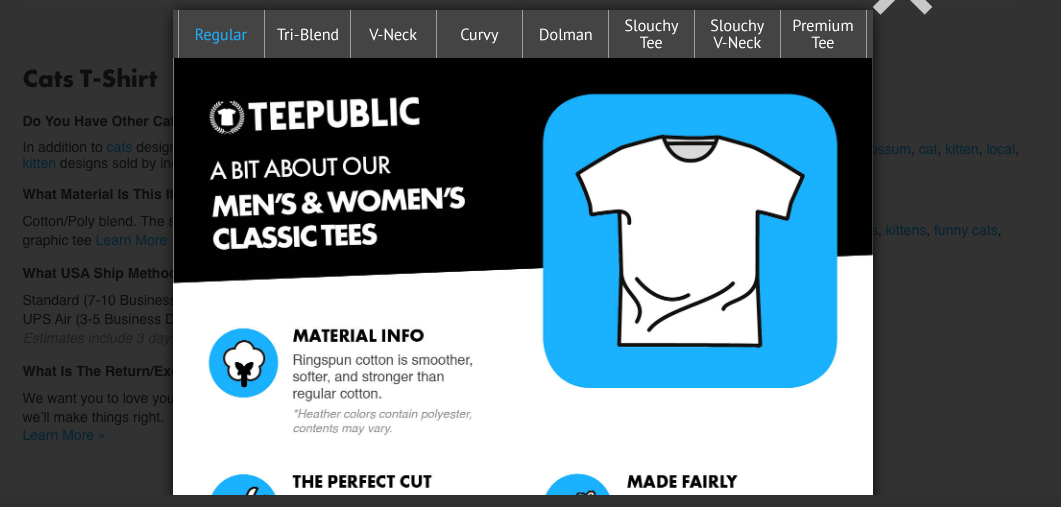 You can click around on the info-graphs for different products using this process as well. Also, be sure to check out size charts at www.teepublic.com/sizechart for more detailed measurements and visual aids.